Books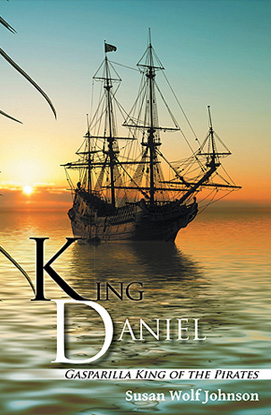 King Daniel: Gasparilla King of Pirates
This dynamic tale revolves around a Tampa blue-blood family, the Westcotts, whose lives are intricately woven into the traditions and mythical lore of the town's evocative holiday, Gasparilla.
The story begins on a summer's evening in 1972. While the band plays amid the sizzling heat at the Tampa Yacht Club, pirates from the Krewe of Gaspar and their ladies eagerly await the arrival of their newly crowned king, Daniel Westcott.
But to their dismay, Daniel never shows up. By the wee hours of the next morning, the townspeople are scratching their heads as members of the Westcott family deliberate whether or not to call the police. As the saga unfolds, Daniel has disappeared without a trace.